Airfreight
With receiving centres across the UK supported by specialist transport suppliers, Western Logistics can control your freight from collection to despatch, and beyond.
Whether your priority is for speed, cost or size and type of cargo, we offer the full range of airfreight solutions.
Whether you are Exporting, Importing or require Cross-Trade movements, we will match your cargo to the most effective routing option to meet your deadlines.
Seafreight
Our established partnerships with line operators and specialist consolidators enables us to cater for your full ocean freight requirements.
With customs clearance facilities at all major UK ports and Intra Europe clearances via Rotterdam, we have your cargo covered from collection to delivery.​
Roadfreight
Working with specialist operators, we can provide full cover across Western & Eastern Europe.
Western Logistics Ltd are able to offer the export and import of groupage, part loads or full loads roadfreight services to all areas of Europe​.
Express Services
From around the corner to around the world, our Express parcels services provided the most cost and time effective solution for your small parcels.
Online booking with full Track & Trace facilities puts you in total control of your goods, and provides transparency to both you and your client.​
Exhibition Services
Attendance at Exhibitions and Road Shows are an essential marketing tool for many businesses but the logistics requirements can be daunting, especially for overseas events.
Working directly with the registered on-site logistics teams, Western Logistics provides a comprehensive solution from collection to stand, and after show returns.

Packing
Export Freight
Certified Documents
Carnet or Bond Clearance
Pre Show storage
On-site facilities
After show pack & return
​
From initial planning through packing, transport, customs clearance and on-site support, we are with you for the whole journey. Fully inclusive pricing ensures that your business can accurately forecast attendance costs for your full event programme.
With access to over 400 vehicles throughout Europe we will plan the fastest route to make sure we are on the door step when you need us there.​
Dedicated Vehicles
UK to Europe or Europe to UK, when time is not on your side our Dedicated vehicles can make your deadline.

Collection within 3 hours
24/7 operation
Satellite Tracked vehicles
​
Certified Documents
Through our membership of the Chamber of Commerce we are members of the EZ docs system which allows us to produce your certified documents for all export requirements.
With applications made in-house and printed locally, where applicable, we can produce your certified documents within minutes.​

Packing
EUR1
AT.R
EU Certificate of Origin
Arab Certificate of Origin
Certified Invoices
Carnet
​
Global Network
Our Elite Membership of the WWPC global freight network provides us with a global logistics network covering over 800 partner offices across 185 countries.
This combined agency network exceeds many of the largest multinational freight forwarders and, combined with local expertise, ensures that we can deliver a total distribution solution, whatever the destination.​

185 Countries
800 Offices
1 Delivery Solution
​

Quickest Schedule
Express Handling or direct routing, for freight that needs to arrive at destination within the quickest schedule

Solutions
Consolidation services or In-direct routing is the solution for those items where an arrival within a few days of departure is acceptable

The Right Cover
All Cargo freighters and Full Charters cover freight that falls outside the size or weight restrictions for standard cargo routing.

Full Container Load
Full Container Load (FCL) caters for cargo to be moved in 20ft, 40ft, High Cube or Flat rack containers. We will work with you to plan loading to ensure cost effective shipping.

Less Container Load
Less Container Load (LCL) combines your cargo with other exporters in full container and delivers the benefits of shared costs as you only pay for the space you use.

Non-Standard Load
For cargo falling outside standard loading restrictions we can provide specialist equipment, including RoRo services to ensure we have a solution for all types of cargo

European Network
Full European network for Full and Part load services.

Specialist Equipment
Specialist equipment, including Low-Loaders , Hi-Ab's and Moffats for specific handling requirements

Dedicated Vehicles
Dedicated vehicles operating to/from the UK and across mainland Europe

Parcels & Pallets
Express parcels and pallets providing the quickest transit time for international consignments

Large Consignments
Euro Economy for larger consignments, throughout Europe, providing a more economical solution within set transit schedules.

Overnight Delivery
Parcels and pallet services covering overnight delivery throughout mainland UK.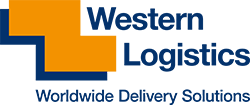 Have any questions?

0845 1 222962
info@westernlogistics.co.uk