Exhibition Services
Attendance at Exhibitions and Road Shows are an essential marketing tool for many businesses but the logistics requirements can be daunting, especially for overseas events.
Working directly with the registered on-site logistics teams, Western Logistics provides a comprehensive solution from collection to stand, and after show returns.

Packing
Export Freight
Certified Documents
Carnet or Bond Clearance
Pre Show storage
On-site facilities
After show pack & return
​
From initial planning through packing, transport, customs clearance and on-site support, we are with you for the whole journey. Fully inclusive pricing ensures that your business can accurately forecast attendance costs for your full event programme.
With access to over 400 vehicles throughout Europe we will plan the fastest route to make sure we are on the door step when you need us there.​
Dedicated Vehicles
UK to Europe or Europe to UK, when time is not on your side out Dedicated vehicles can make your deadline.

Collection with 3 hours
24/7 operation
Satellite Tracked vehicles
​
Certified Documents
Through our membership of the Chamber of Commerce we are members of the EZ docs system which allows us to produce your certified documents for all export requirements.
With applications made in-house and printed locally, where applicable, we can produce your certified documents within minutes.​

Packing
EUR1
AT.R
EU Certificate of Origin
Arab Certificate of Origin
Certified Invoices
Carnet
​
Global Network
Our Elite Membership of the WWPC global freight network provides us with a global logistics network covering over 800 partner offices across 185 countries.
This combined agency network exceeds many of the largest multinational freight forwarders and, combined with local expertise, ensures that we can deliver a total distribution solution, whatever the destination.​

185 Countries
800 Offices
1 Delivery Solution
​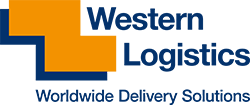 Have any questions?

0845 1 222962
info@westernlogistics.co.uk