Complete the application form
Applications for credit facilities are required to be submitted through our On-Line Credit Application Form. We will notify you of the outcome of your application within 5 working days. Please note that sometimes we need to do extra checks to allow us to make our decision. If we need additional information or ID we will send you a letter explaining what we need and an envelope to return photocopied ID in.
Airfreight
With receiving centres across the UK supported by specialist transport suppliers, Western Logistics can control your freight from collection to despatch, and beyond.
Whether your priority is for speed, cost or size and type of cargo, we offer the full range of airfreight solutions.
Seafreight
Our established partnerships with line operators and specialist consolidators enables us to cater for your full ocean freight requirements.
Roadfreight
Working with specialist operators, we can provide full cover across Western & Eastern Europe.
Express Services
From around the corner to around the world, our Express parcels services provided the most cost and time effective solution for your small parcels.
Exhibition Services
Working directly with the registered on-site logistics teams, Western Logistics provides a comprehensive solution.
Dedicated Vehicles
UK to Europe or Europe to UK, when time is not on your side out Dedicated vehicles can make your deadline
Certified Documents
Through our membership of the Chamber of Commerce we are members of the EZ docs system.
Global Network
Membership of the WWPC global freight network provides us with a global logistics network.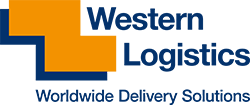 Have any questions?

0845 1 222962
info@westernlogistics.co.uk