Airfreight
With receiving centres across the UK supported by specialist transport suppliers, Western Logistics can control your freight from collection to despatch, and beyond.
Whether your priority is for speed, cost or size and type of cargo, we offer the full range of airfreight solutions.
Whether you are Exporting, Importing or require Cross-Trade movements, we will match your cargo to the most effective routing option to meet your deadlines.

Quickest Schedule
Express Handling or direct routing for freight that needs to arrive at destination within the quickest schedule.

Solutions
Consolidation services or In-direct routing is the solution for those items where an arrival within a few days of departure is acceptable.

The Right Cover
All cargo freighters and full harters cover freight that falls outside the size or weight restrictions for standard cargo routing.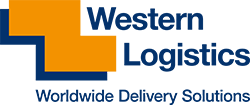 Have any questions?

0845 1 222962
info@westernlogistics.co.uk