Thank you for everything you have done over the years in support of Riders for Health and now Two Wheels for Life.​
Western Logistics have quickly become our Strategic Partner in all logistic operations. With our manufacturing facilities based across Europe and our Clients located throughout the world Western Logistics rapid, precise and accurate information and support is something we simply cant do without. From consultation through to final delivery their team will be on hand to advise and update through each important step. This is a powerful tool which gives us the flexibility and reliability that our Clients demand on a day-to-day basis. From simple timed deliveries to more complex projects like road-trains to Kathmandu they've not let us down. Western Logistics have given us a competitive edge which we appreciate and now wholly rely on. Keep it up and thanks for everything!​
Perfect, thank you so much for everything as always so helpful and speedy!
Western Logistics provide 100% reliable and guaranteed service – Deliveries are never late and are always delivered to the correct address and personnel. A service second to none thanks to Lyndon and Perry.​
I just wanted to dop you a message to say thank you for all the great work you have carried out for us, all the last-minute calls and emergency collections and deliveries from all ends of the country. Especially the jobs you have carried out for us in Ireland (North and South). Getting kit delivered to the Republic of Ireland is a feat but you always manage it for us on time.
Ryan and I rely on your company to get us over the line on time when we open our new stores and you do not let us down. We look forward to working with you in future as we have a busy rest of the year. Thanks again,
Leading Health Store
We will continue to use your excellent services and please feel free to contact our General Manager to offer him your options
We have been delighted with the high level of response and service from the Western Logistics Team. Their knowledge and expertise have been invaluable in finding our way through the increasingly complex world of import and export, enabling us to serve our customers well and offer a full door to door service. Thank you Lyndon, Mel and Team
AllWater Technologies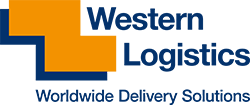 Have any questions?

0845 1 222962
info@westernlogistics.co.uk