All business is conducted in accordance with our Standard Terms & Conditions (BIFA current) which can be viewed and printed from the link below.
Western Logistics are able to provide Goods in Transit (GiT) cover to the full value of your goods under our Open Marine Insurance policy. GiT is available upon request only and subject to a written quotation detailing the full terms of cover.
Online users have the ability to select GiT during shipment booking.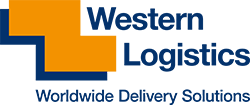 Have any questions?

0845 1 222962
info@westernlogistics.co.uk